Without having to practice at the golf course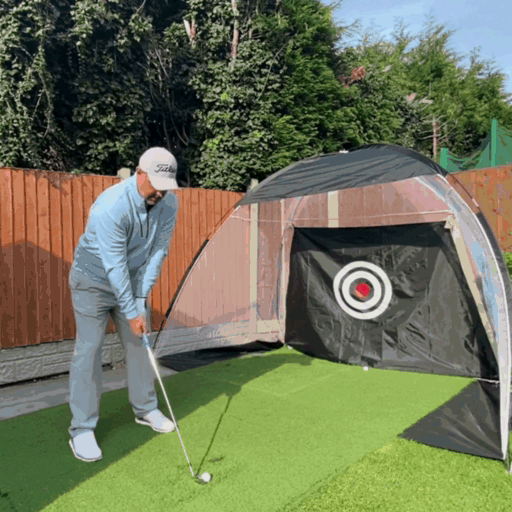 The Pro Golfer Golf Practice Hitting Net is designed to offer the best practice spot for beginners and pros to perfect their golf swing. So you won't have to head on to the golf course or a local practice net to work on that swing. Simply set it up at home, in your garden, or on any flat surface and start swinging.
The wide net comes with a bulls-eye target that allows you to practice your drive and chipping accuracy. The net even ensures that the ball is caught within the net even if you make a mistake. So no worrying about damaging your property or your neighbors.
WHAT SETS OUR GOLF PRACTICE HITTING NET FROM OTHERS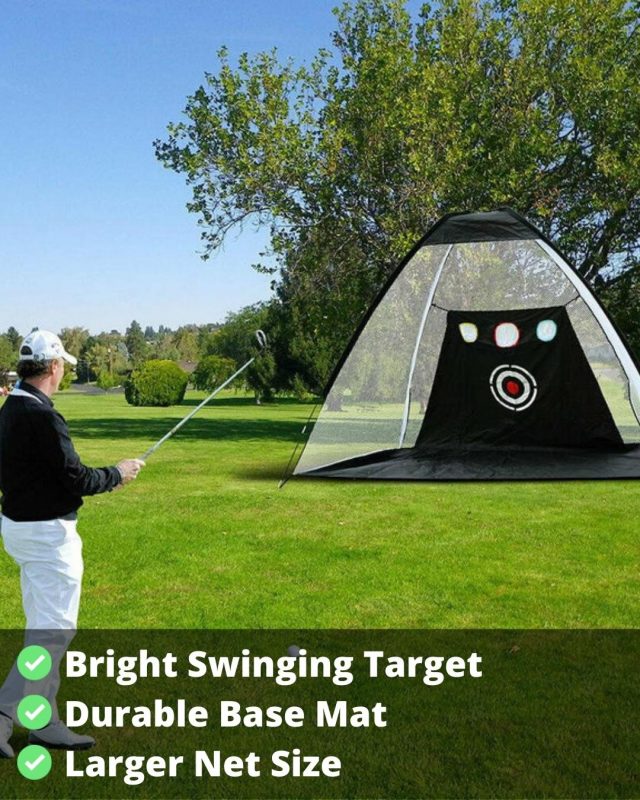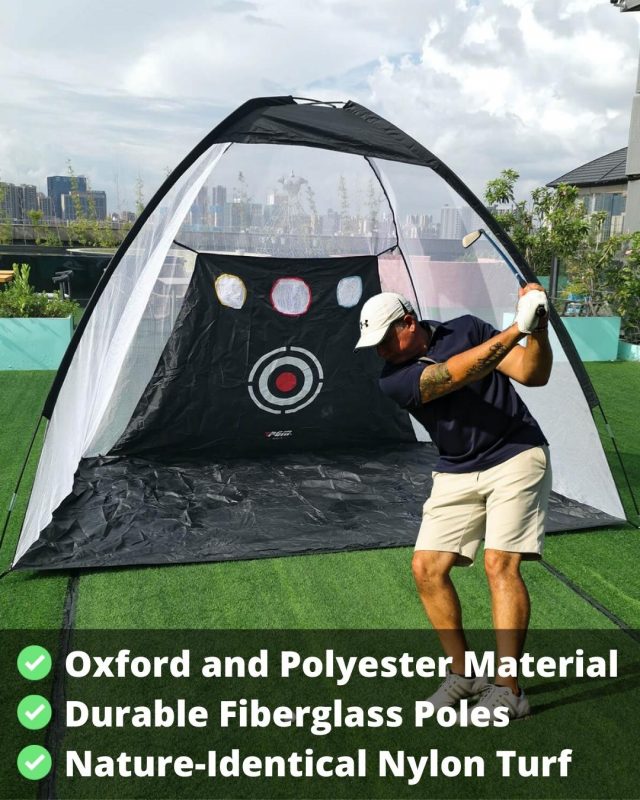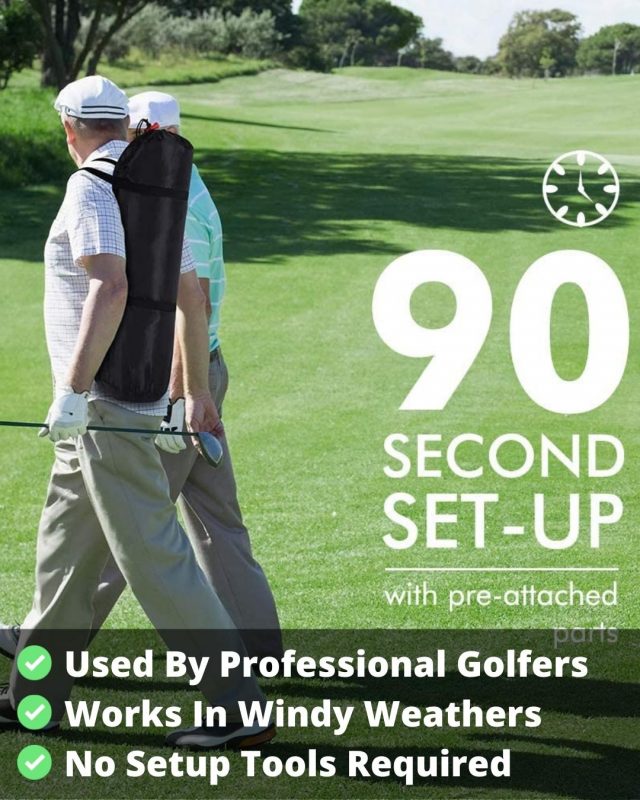 The Perfect Golfing Turf – Just Like The Course
The practice net comes with a hitting mat made using durable nylon and commercial-grade foam backing. The mat helps protect your golf club from damage while driving it, while also shielding it from hard surfaces like wood, tile, or concrete. What you get is a turf that feels as good as the real deal.
Strong Nylon Netting
Even the hardest swingers will never be able to tear this.
Fiberglass Frame
You'll never have to worry about the Pro Golfer Golf Practice Hitting Net bending or breaking.
This ultra-durable frame is designed to last a lifetime of swinging practice and withstand any weather.
Large Target
The bright target makes it easy to aim and swing your club even in low light conditions.
Multiple Sizes For You
There are two sizes available: The Extra Large net is about 10ft wide, 6.6ft tall and 5.8ft deep. The Medium sized net measures 6.6ft (width), 4.4ft (height) and 3.9ft (depth). The wide base and 3-meter height allow golfers of all sizes to practice without discomfort. The height allows more room for errors too!

The Hitting Mat
You won't miss your golf course with this one. The premium nylon grass offers a realistic texture while the non-slip bottom ensures an effortless swinging experience. The additional rubber tee holder gets you swinging right out of the box.
Mat Size: 2ft (L) x 1ft (w)
How To Use This Net

Frequently Asked Questions
What's in the box:
1x Golf Practice Net (1x Body Net, 1x Hitting Target, 2x Fiberglass Poles, 4x Ground Stakes, 1x Instructions)
1x Carry Bag
1x Premium Tri-Turf Hitting/Practice Mat (OPTIONAL; Please select variant "Net+Mat Bundle" before adding item to cart)
* NOTE: The product variants "Net ONLY…" do not include the Tri-Turf Hitting Mat.